Oncoplus is an anti-oxidant & cellular support formula which is specifically created for patients undergoing cancer treatments which supports the immune system, restores mental alertness & energy of the patients & also helps to reduce nausea associated with chemotherapy.
As a supportive therapy during cancer treatments to reduce the toxic effects of chemotherapy & other cytotoxic therapies. Oncoplus reduces nausea, works as an anti-oxidant, supports immunity & restores mental alertness.
Tinospora cordifolia, withania somnifera, curcuma longa, azadirachta indica, zingiber officinale
1 capsule twice a day for a minimum period of three months.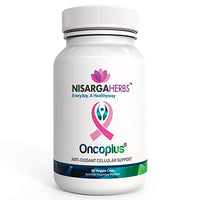 Oncoplus
- 60 Capsules / Capsule