Beman Capsules is a proprietary ayurvedic medicine that boosts male sexual activity stamina and strength.
Premature Ejaculation, erectile dysfunction, Optimum male sex drive enhancer, Improves energy, vigour and strength. Provides Calmness and mental tranquility promoting good sleep.
Key ingredients : Ashwagandha (Withania Somnifera), Athmaguptha (Mucuna Pruriens), Shatavari (Asparagus Racemoses), Gokshura (tribulus terrestris).
1-2 capsules two times a day or as directed by physician.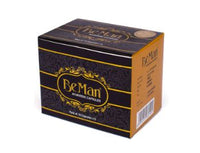 BeMan
- 5 x 10 Capsules / Capsule